Stock Closures
At Silgan, we understand the significance of reliable closures. Our stock closures are meticulously designed and manufactured to ensure secure sealing for your products. With a focus on durability, functionality, and aesthetic appeal, our stock closures are the perfect solution to meet your packaging needs.
COLOR OPTIONS
An Extensive Line of Closures
Our ready-to-order stock products eliminate the need for additional development and tooling. These products are available in the colors displayed in our color palette. In case you don't find the desired color in our selection, we have the capability to create virtually any color to meet your specific requirements.
Color Options
Standard colors or matched to customer requirements
Liners provided to meet customer application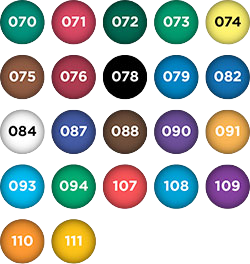 Improved Manufacturing Efficiency
With state-of-the-art facilities and advanced technologies, we have the capacity to efficiently produce a wide range of stock closures to meet diverse market needs. Additionally, our dedicated research team continually explores new materials, designs, and manufacturing processes to stay at the forefront of innovation.
By combining our production expertise with cutting-edge research, we ensure that our stock closures are of the highest quality, functionality, and reliability, offering you the best solutions for your packaging requirements.
SUSTAINABILITY
Repurposing Plastic Scrap
We reduce waste by recycling 100% of plastic scrap generated during production. These scrap materials usually consist of plastic bits that are discarded during molding and shaping. Instead of disposing of these scraps, we saw an opportunity to repurpose the material by using it to create new, eco-friendly products.
This circular economy approach not only minimizes waste, but also contributes to the conservation of resources.
Want Something Uniquely Yours? No Problem.
For those who need something that goes beyond our typical color and size options, we offer stock closure customization. With our expertise and advanced technologies, we can customize stock closures to your exact specifications.
Whether it's color selection, branding elements, or special features, we'll help bring your vision to life.
We are here for you. How can we help?